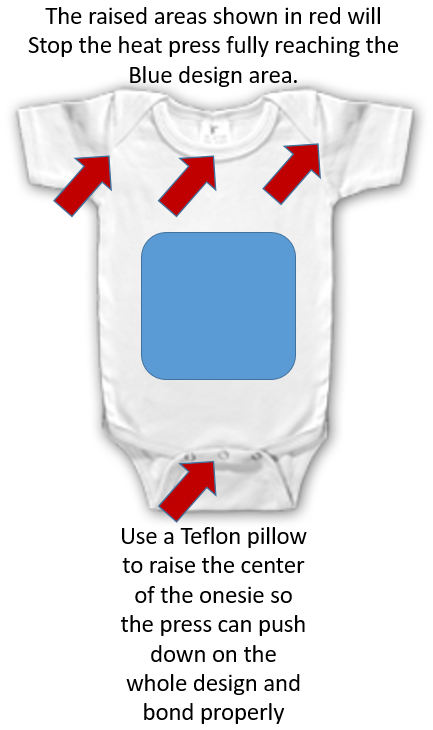 Troubleshooting HTV on Onesies.
If you have ever heat pressed bags, Onesies or other items that have a raised,?stitched seam or recessed area you have probably found that your vinyl may not have bonded properly and lifted or not peeled properly after pressing.
The issue is that the heat press platen is not fully coming into contact with the vinyl and onesie.? To get a proper press you will need to raise the lower portion of the garment or bag to ensure you have proper heat and pressure against the press.
The solution to this problem is a teflon pillow.? Putting this under or in the item to be pressed helps raise the target surface so that your heat press comes into contact with the vinyl as needed.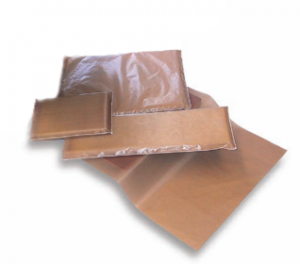 Teflon pillows comes in various sizes and prices start from around $10.
(Using a towel or wash cloth under the surface also works as a temporary fix but use teflon pillows that will last you in the long term and provide the best heat transfer to ensure the best bonding of your HTV.