We aim to be your top source for heat press information, product information and advice.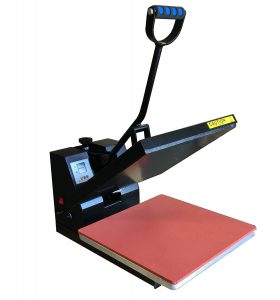 Check out our store for the latest in heat press options whether you are looking for a clamshell, swing away or multi-function press we have many recommended options for you to choose from. ? We also search out and post deals on HTV (Heat Transfer Vinyl), accessories as well as regular adhesive vinyl like Oracal.
We want to be your one-stop resource for your T-Shirt, custom apparel, and hat pressing needs.
Our blog will offer timely advice, deals, reviews, how-to guides and more to give you the best information and resources to get the most out of your press. ?We cover what press should I buy, what is the best deal on a press, what are the different types of press?
Check out our Heat Press 101 for a handy guide on the different options available to you so you can make the best investment.
If you have questions or comments please get in touch we would love to hear from you!
Our recommendations are based on research,?feedback?and experience.
Our store links to Amazon and other sellers who offer the best deals on the most popular heat presses. ?Our links are sometimes affiliate links which means we get a small commission should you choose to order through us for which we thank you!.?
This does not?affect the price you pay – we find you the best deals and pass on any savings to you!
Like us on Facebook, follow us on Twitter, Pin us on Pinterest!