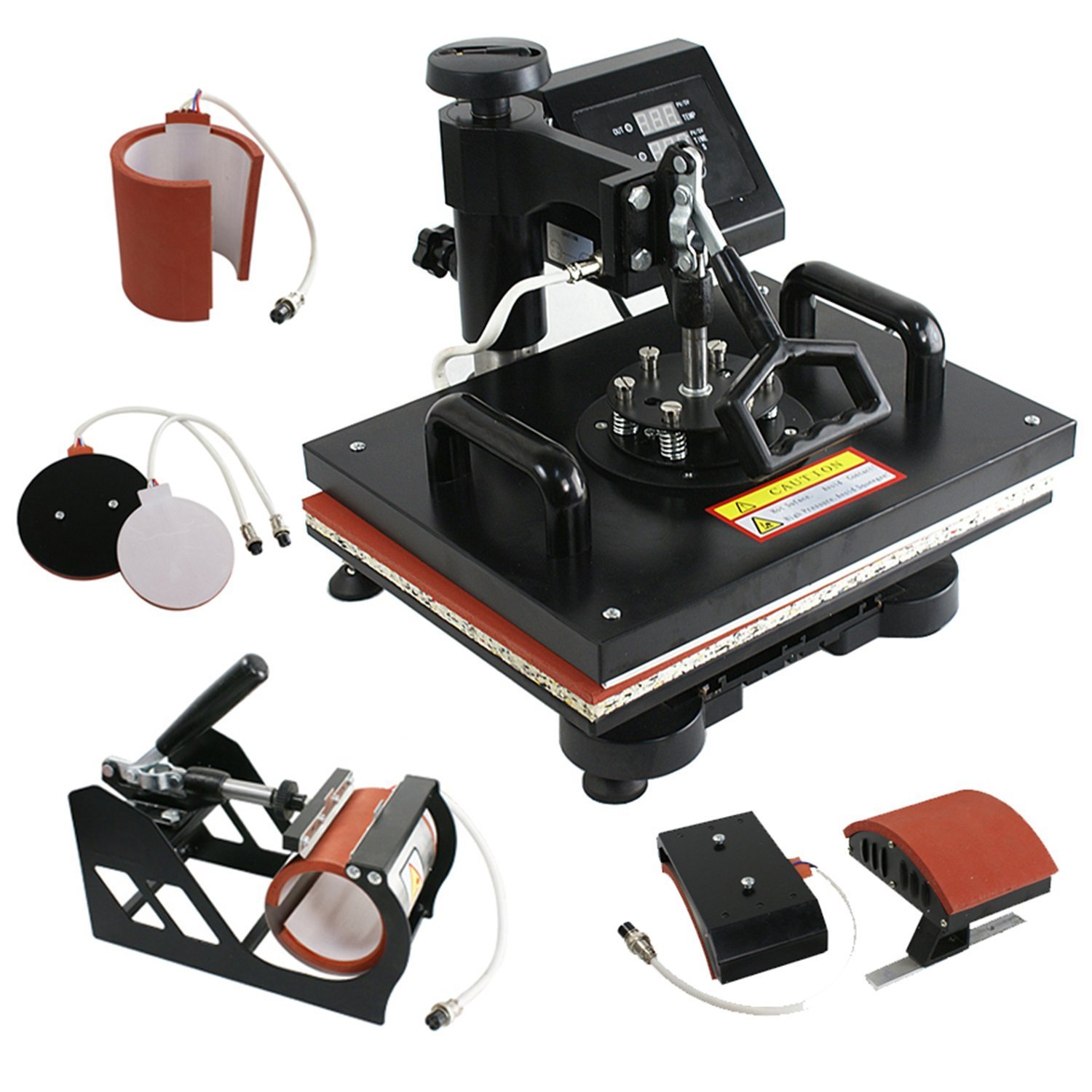 Here is a great video walkthrough on how to use and configure your Shareprofit heat press. ?This is a great alternative to the very poorly written on non-existent manuals that come with these cheaper presses. ?The Shareprofit press featured is the same basic press used by BestEquip, OrangeA, Zeny and Vevor. ?The PDF version of the manuals can be found here for reference but check out this great video for a complete guide on how to use the press.
To purchase the Shareprofit press or check out alternatives like the 15×15 heat platen versions from BestEquip or OrangeA
This 5 in 1 heat press machine with 2in1 digital controller is out now. This swing-away heat press boasts all of the must-have attachments. This includes flat platen, mugs and plates. It can transfer colorful pictures and characters of sublimating and dissolved printing ink onto ceramics, glasses and textiles such as cotton, flax, chemical fiber, nylon, etc.
Brand new 5 in 1 heat press machine, Fahrenheit and Celsius scale are selectable
Large 12" x 15" transfer element, Adjustable multi-spring balancer
Buy Now
15" x 15 heating surface
Swing all the way around.
Black Teflon coated heat surface.
Buy Now
Thanks to Mike Fernholz for permission to share his video. ?Check out his Facebook group here – Silhouette Cameo for Men Crew