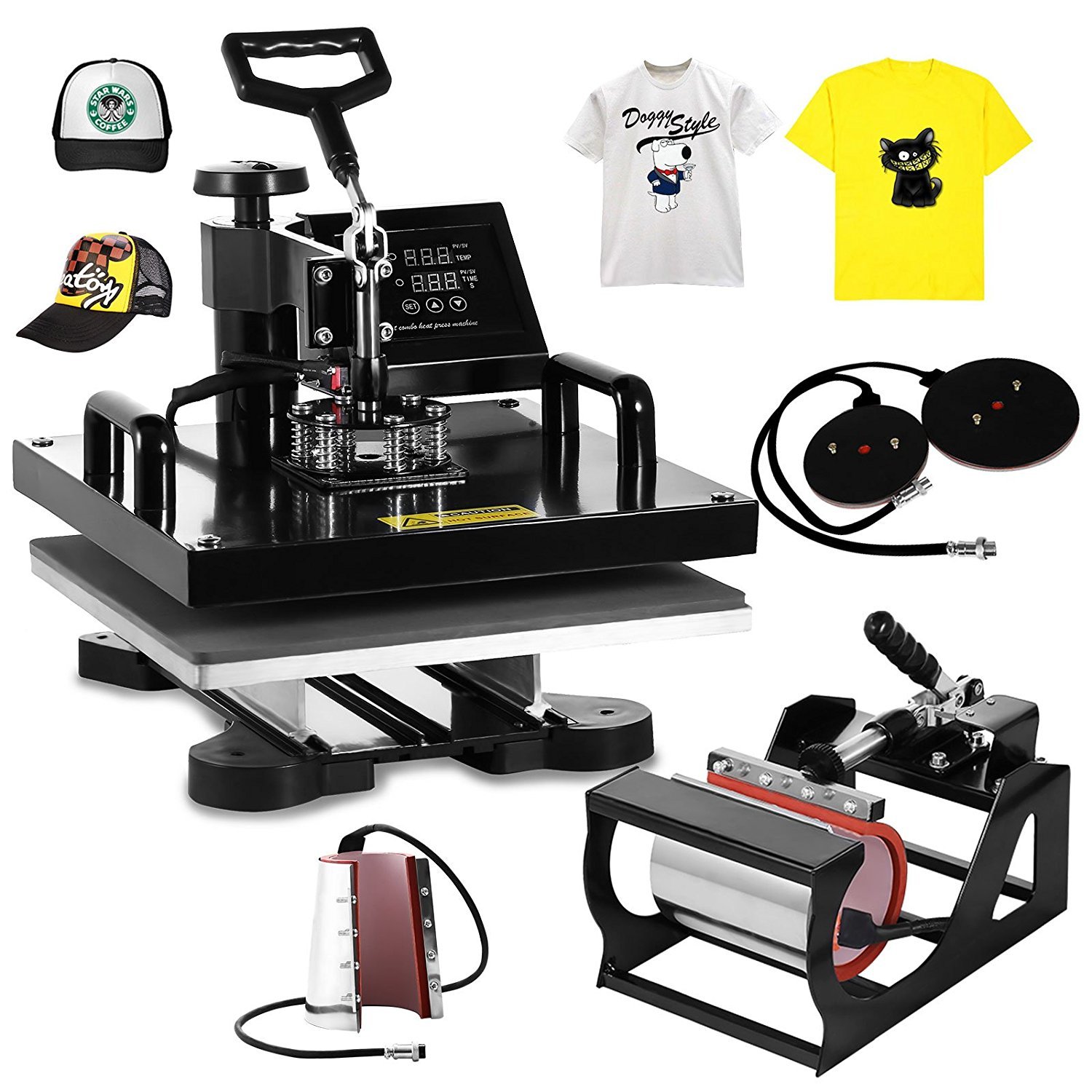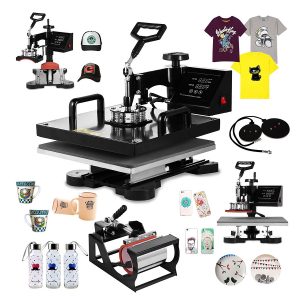 The BestEquip heat presses are fantastic value starter presses which offer interchangeable options for making T-shirts, hats, plates and mugs.  Unlike most multi function heat presses the BestEquip presses offer a 15″ x 15″ full size heat plate – most multi presses max out at 15″ x 12″ which leave you short when pressing larger items.
The 5 in 1 press comes in at $279 (List price $329)
The 6 in 1 press comes in at $299.99 (List price $359)
Additionally, they offer a 8 in 1 at $325.99 (List price 389.99)
Order now and save anywhere between 17-24% off list, order fast as stocks are limited!