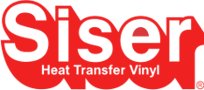 Siser?announced a new product line,?Siser?EasyPSV which stands for Pressure Sensitive Vinyl.
This will be a direct competitor to Oracal?651/631 products.
They will be offering both permanent (gloss for now) and removable?(matte) vinyl options in colors, glitter, glow in the dark, etched glass and chalkboard varieties.
Siser?will also have their own transfer?tape with a medium tack alongside their new Siser?EasyPSV vinyl products.
Pricing is to be inline with what you would expect in the market i.e. look for pricing around current?Oracal?631/651 costs
Siser?EasyPSV will ship in 12-inch sheets as well as rolls.
Check the video here for more information
Look out for this new release in January 2018!!!
Check out Siser?North America at SiserNA.com for more information as it is released!