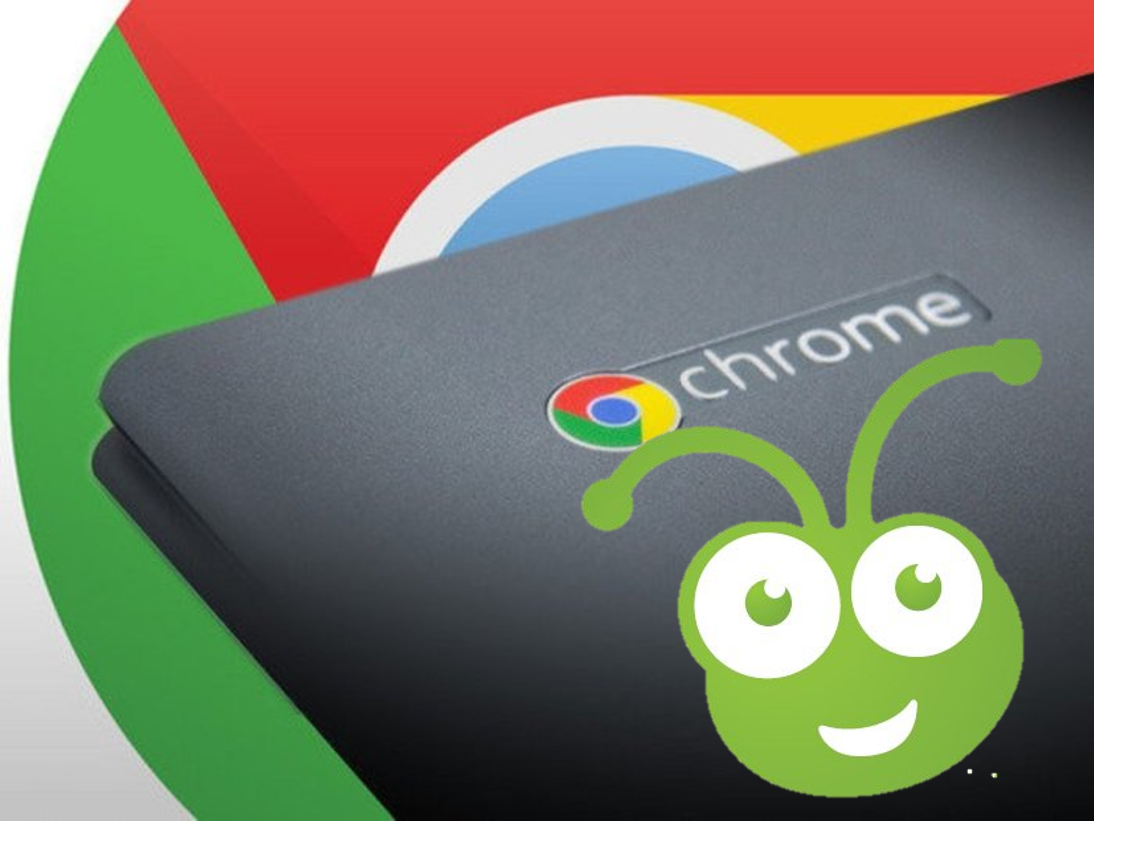 Cricut Design Space on your Chromebook
As a budget computer, the Chromebook is a popular choice.  Unfortunately, until now it has not been possible to run Cricut Design Space on these machines as they are not compatible.  Cricut Design Space is designed for both Windows and Mac computers and there are companion apps on both iOS and Android platforms.  NOTE – these are the SUPPORTED and preferred platforms!
With the latest updates to ChromeOS, it is now possible to run Android applications on your Chromebook.  While this is not native support for ChromeOS it does allow those with Chromebooks to install the Cricut Design Space application and work on their designs.  The beauty of this solution is that depending on what Chromebook you have, you'll be able to work on a larger screen and utilize a keyboard and mouse!
The downside of this solution is the reality that this is the Android version of Cricut Design Space and to date, this is not on feature parity with the Windows, Mac or iOS versions.
These are the steps to get Cricut Design Space working on your Chromebook, hope you find this useful!
Compatibility
Cricut Design Space via the Android app is made possible as Google has now enabled the ability to use Google Play Store and apps on your Chromebook.
As of now the following machines are updated and can use Google Play Store
You will need to ensure (if your machine is listed on the above site) that you have the latest ChromeOS updates installed – see here on how to check/upgrade
Installation
Once you have followed these steps you can go into the Google Play Store, search for the Cricut Design Space app and then install it.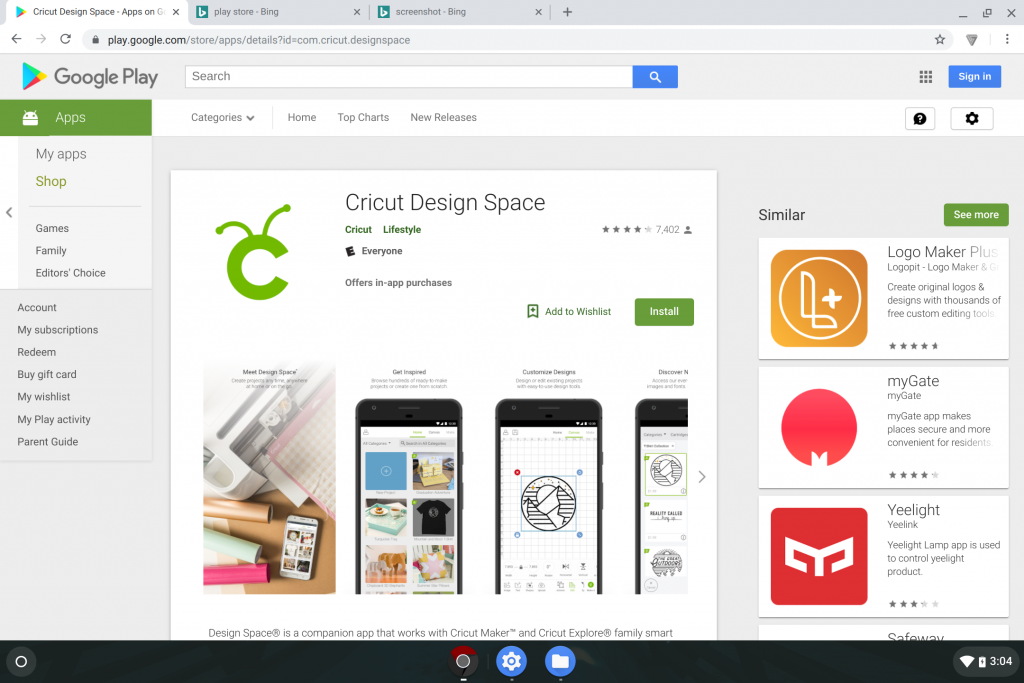 Once installed swipe up, select the Cricut Design Space app and you're ready to go.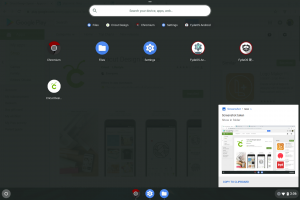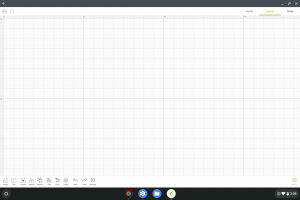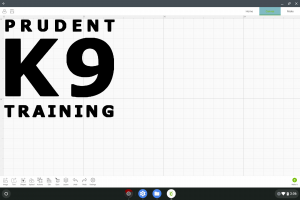 Note:
This does not mean you should rush out and buy a Chromebook to use Design Space – this is not an ideal nor support solution.
This is not a supported solution so don't call Cricut if you have issues!
Not all functionality has been tested!
We bear no responsibility for any issues arising from using this solution.
This is a workaround and solution for those who only have Chromebooks and want to use Cricut Design Space.
Logos used without permission remain copyright of original owners.
For advice on how to install additional fonts on your Chromebook / ChromeOS see the article here via CricuitFAQ.com