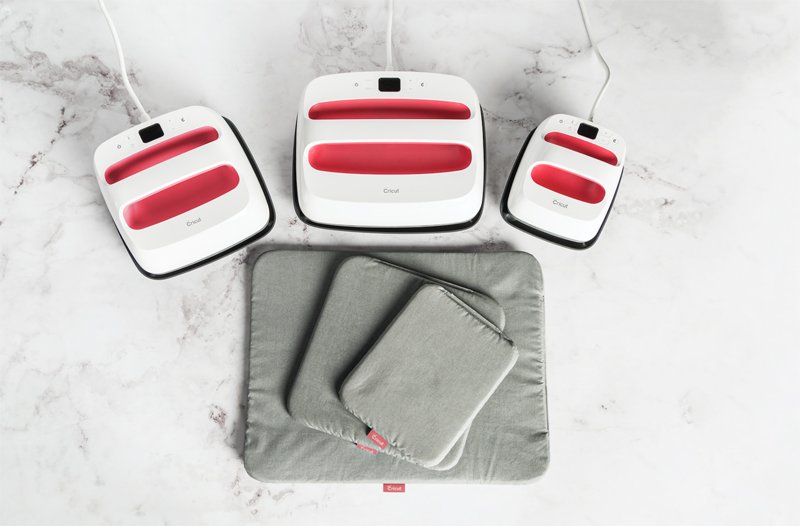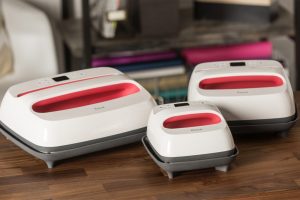 Cricut EasyPress 2 was announced yesterday at Cricut's Mountain-Maker-A-Thon 2018.? Cricut's CEO, Ashish Arora,? announced the new presses, now in three sizes, to an eager crowd touting that the original EasyPress has been a success and had proven despite popular feedback online that pressure was not the key element to a great bond but consistent heat.
Building on the success of the original Cricut EasyPress, the new models now come?in 3 sizes to better suit different needs:
6″ x 7″ which will sell at $129.99
9″ x 9″ which will sell at $179.99
12″ x 10″ which will sell at $229.99
Cricut sees different use cases for the different sizes
Choose the right EasyPress 2 for the types of projects you love to make most. EasyPress 2 comes in three sizes: 6?x7?, think Onesies, baby bibs, cosmetic bags. Our original 9?x9?, think T-shirts and tote bags. And, 10?x12?, think BIG. Blankets, beach umbrellas, banners.
The new presses have been upgraded and can now reach 400 degrees, an answer to previous customer feedback.? The EasyPress 2 devices are faster to warm up too.? Ashish Arora stated during his presentation that while a regular heat press may take 7 minutes to reach the desired 315 degrees the EasyPress 2 would warm up in less that one minute (6″ x 7″), less than 2 minutes (9″ x 9″) and less than 3 minutes (12″ x 10″).? The warm-up?time is 25% faster than the original EasyPress.
Rather than the original coral color the new EasyPress will feature raspberry colored handles.
The EasyPress 2 release also included heat pressing mats – these are available now via Cricut here!
Coming in 2019, Cricut will also release EasyPress 2 carry bags – custom made for the new sizes presses and ideal for transporting your press to craft events, shows, etc.