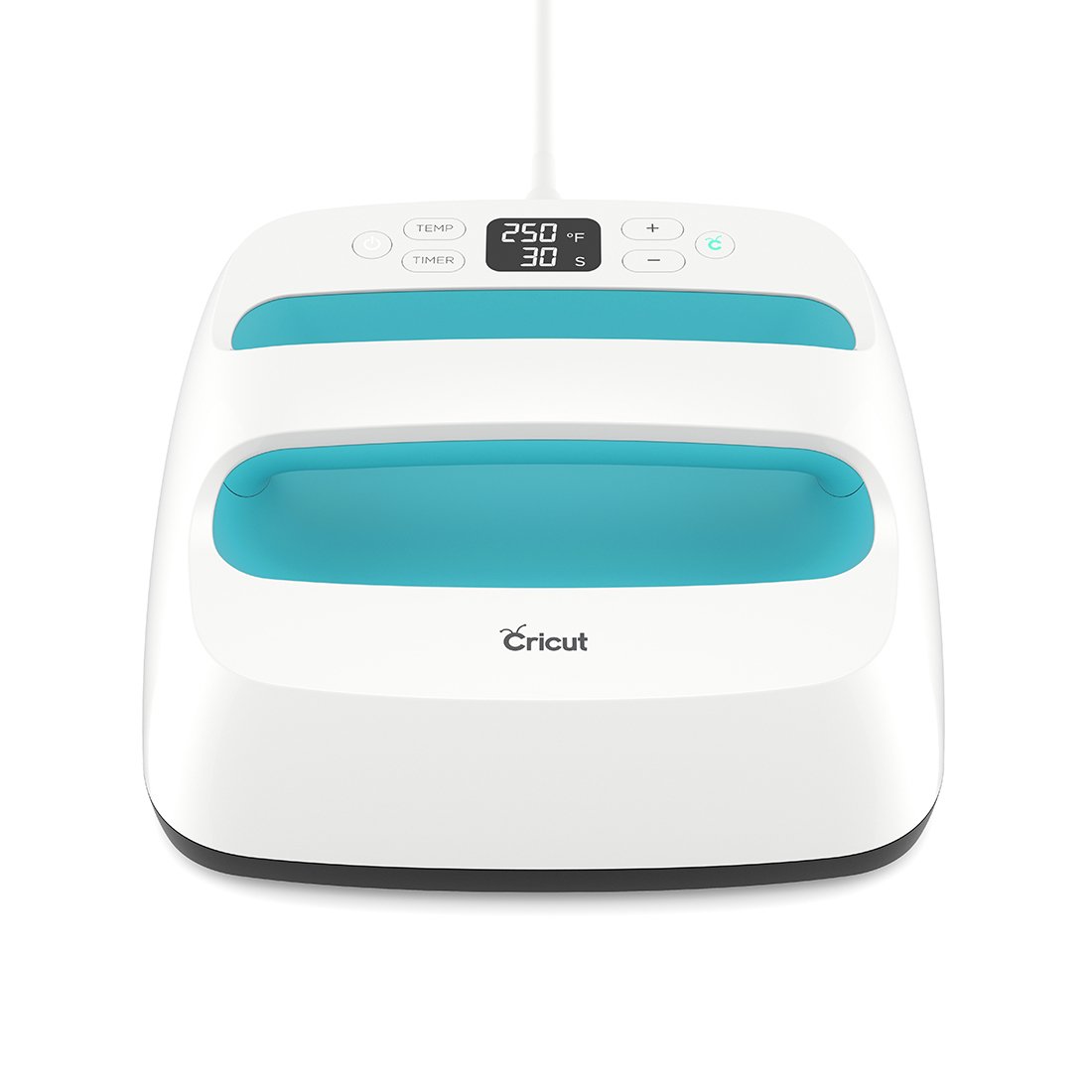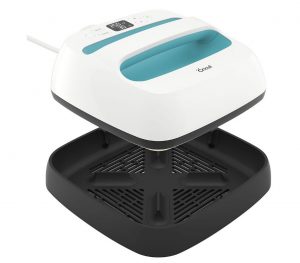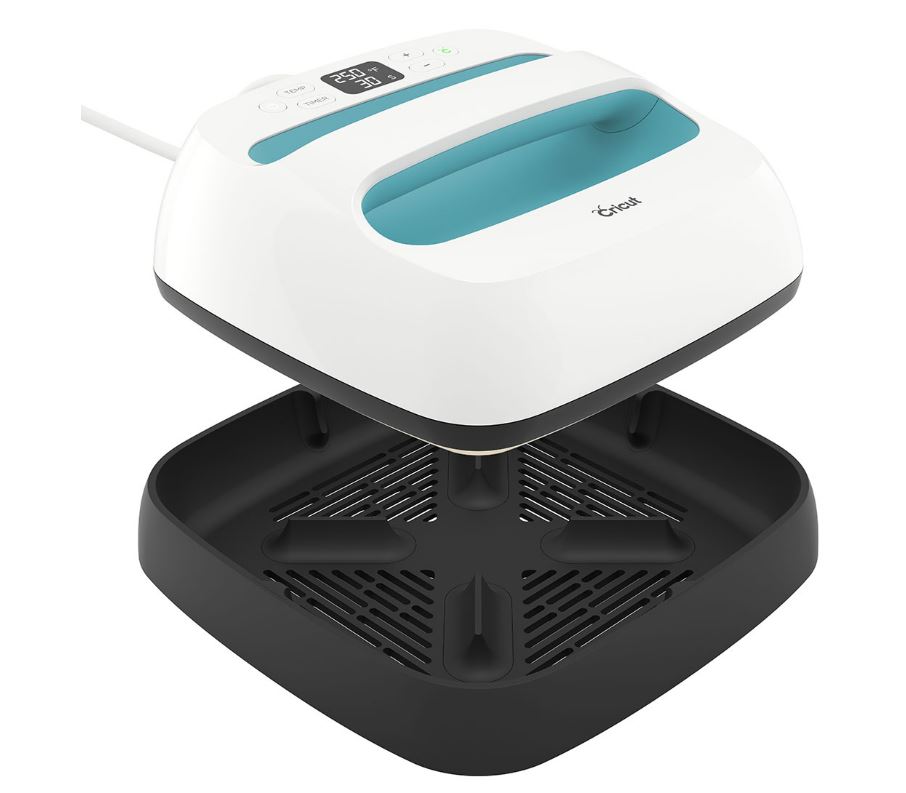 Cricut has announced the Cricut Easy Press, to be launched on August 20th and later featured on HSN in October. ?Essentially the Cricut Easy Press is a 9″x9″ heat plate with a large handle on top, complete with a tray for the hot press to sit in when not being used. ?The main features of the Easy Press are touted as:
? Easy to learn, simple to use
? No press cloth needed for most base materials
? Adjustable heat up to 360? (180 C)
? Intricate transfers stick after repeated washes
? Great for large or layered iron-on projects
? Lightweight, portable, easy to store
? Compatible with major brands of heat-transfer material
The idea is that this is the heat press for the occasional crafter who wants to apply HTV to projects. ?Targetted at less frequent users and people who have no space to house a regular heat press, the Cricut Easy Press could well take off as a popular product.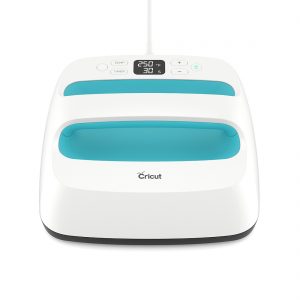 The main concern with the Cricut Easy Press has been that it is well known that pressure is required to bond HTV (Heat Transfer Vinyl) to your item. ?People who use irons use tremendous pressure to apply HTV in the absence of a heat press. ?Cricut has shown videos for applying vinyl, complete with shirts that have done multiple wash cycles to test the longevity of the HTV. ?So far so good according to Cricut. ?The crafting and pressing community remain skeptical! ?The Cricut Easy Press has a unique heat plate that provides a uniform temperature across the 9″x9″ press. ?See the image below that compares the Easy Press to a regular iron for temperature distribution.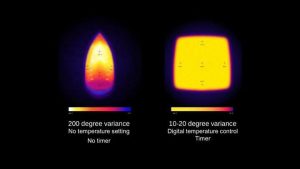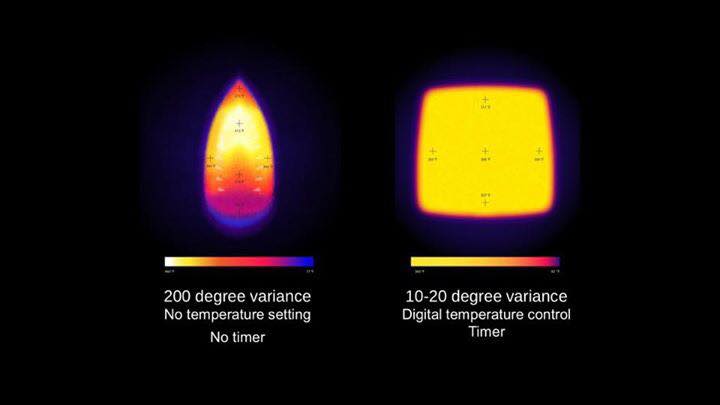 What are your thoughts? ?Are you dead set on buying a Cricut Easy Press or are you on the fence and still looking at a regular heat press to ensure better results? ?For the $149 price tag you can get a regular clamshell heat press
Let us know in the Comments and on Facebook – Like our page and jump into the discussion!
[amazon_link asins='B072VVRPC4′ template='ProductCarousel' store='hpa-woozone-20′ marketplace='US' link_id='bf3c8f98-e4ff-11e7-94f3-9365f786c474′]