Volcano heat press from US Cutter, traditional clamshell with added mug press functionality.
Space is a common compromise when selecting a heat press – that and the choice of items that you are planning to make for yourself or your business.? Many adopt a clamshell heat press as it requires less space than a swing away or multifunction press.? The problem is that sometimes compromise sells us short and ends up limiting the things we want to create.? US Cutter has gone some way to reducing the problem here with their Volcano Heat Press.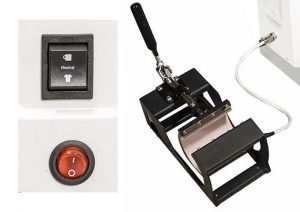 The Volcano heat press is like a traditional 15″x15″ heat press BUT it has the added bonus of being able to function with a mug press attachment.? The Volcano has an additional hookup port on the side that allows you to attach an (optional) mug press attachment.
The mug press attachment is available only directly from US Cutter here for $79.99
Plugs right into your Volcano heat press for use when you need it.
Works with 10oz – 15oz straight mug sublimation blanks 75mm to 87mm in diameter!
Fully digital temperature control
Automatic digital timer
Easy pressure adjustment
Solid steel welded framework
Soft heater liner for accommodating inconsistent mugs
Temperature readout accuracy +-1C
User selectable end-of-cycle alarms
Works with the following mugs:
11oz. White Sublimation Mug
11oz. Sublimatable Inner Colored Coated Mugs
15oz. White Sublimation Mug (Coffee Cup)
10oz Stainless Steel Camp Mug, White Enamel Dye Sublimation Blank
17oz Stainless Steel Travel Mug Dye Sublimation Blank
16oz Frosted Glass Beer Mug Dye Sublimation Blank
20oz Clear Glass Beer Mug Dye Sublimation Blank
The Volcano heat press comes with:
Quick-start guide inside pocket featuring settings information for commonly used heat transfer materials.

Comprehensive, easy-to-understand operations manual.

Large bright digital LCD display with quality electronics for setting alarm timer and temperature.

Arrives fully assembled.

Heavy-duty rigid steel frame and aluminum body.

Lifetime support.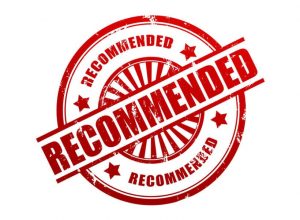 Given the additional flexibility, price, support and build quality we have to move this to the top of the list as our recommended heat press!? Check out our other recommendations here!